Top 4 Princess Cruise Ships
Top 4 Princess Cruise Ships You've Got to Sail On
Princess Cruises is one of the most popular cruise companies in the world, best known for making their guests feel like royalty. But don't think it's all black tie and pressed linen tablecloths. Although Princess Cruises is certainly one of the more upmarket cruise companies, their liners are still totally approachable and enjoyable for anyone, whether you're more comfortable with fine dining or fast food. If you're planning on setting sail with Princess Cruises, here are their top 4 Princess Cruise Ships liners that should definitely be at the top of your list.
Why is Princess Cruises so popular?
It's the stellar combination of excellent onboard facilities and exotic itineraries that make Princess Cruises one of the best choices out there. Offering fantastic amenities such as anytime dining, open-air cinemas, adult-only sanctuaries and beautiful chapels on sophisticated and modern ships that travel to popular destinations worldwide is a real winning formula.
The Best Princess Cruise Liners
Regal Princess
A constantly-evolving tally of unique features, such as the largest top-deck pool of any Princess ship, the mesmerising Princess Watercolour Fantasy Show and Discovery at Sea Programmes that cover everything from star-gazing to Animal Planet shore excursions, make the Regal Princess the best ship for travellers who love ticking one-of-a-kind things off their bucket lists. Unmistakably elegant, yet comfortably familiar, the Regal Princess strikes the perfect balance between fun and refined.
Island Princess
Carefully designed to reach tricky ports along the Panama Canal, the Island Princess was recently renovated in 2015 to include cutting-edge features including an outdoor movie theatre, a tempting Italian pastry shop and the much-loved adults-only Sanctuary sun deck. Although they're somewhat in the small side, almost all the exterior cabins feature private balconies for soaking up the riverside vistas. But if you want a bit of extra room, you can always upgrade to one of the suites which come with a bundle of perks.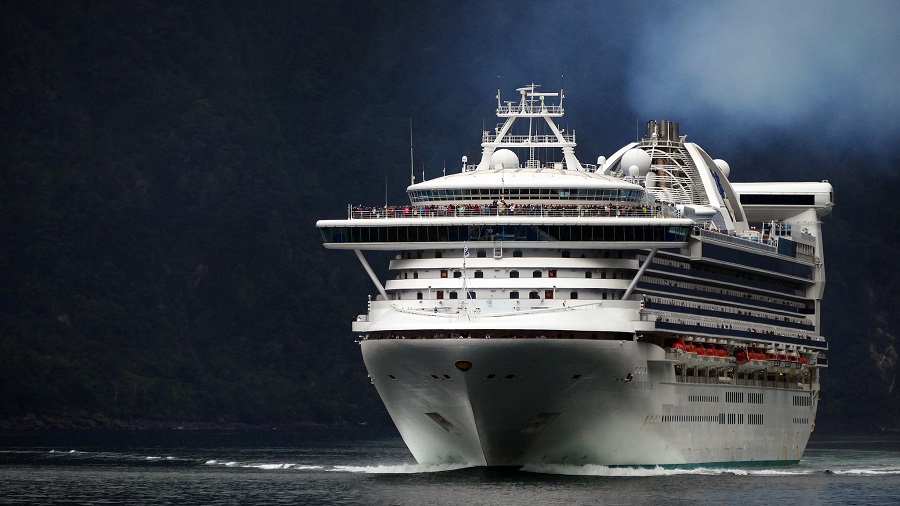 Golden Princess
Thanks to the high crew-to-guest ratio (1,100:2,636) cruisers can expect plenty of personal attention and excellent service onboard the Golden Princess. This ship is one of the largest in Princess' fleet, providing ample space for the four swimming pools, nine whirlpools, ten dining options and three show lounges that makes the liner feel more like a small town than a ship. There are also plenty of kids' areas, including the fun zone for ages three to seven and teens-only sun deck and daytime room, making it ideal for the whole family.
Ruby Princess
Offering more restaurants included in the price of your cruise ticket than those which require an additional charge, the Ruby Princess is perfect for anyone looking for a great cruise without hidden costs. Whether it's because they're not paying extra or because the crew are constantly happy and upbeat, almost all Ruby Princess passengers are friendly and outgoing, making it easy to make friends and strike up a conversation with total strangers while onboard.