P&O Cruises Australia
P&O Cruises Australia
Going to a cruise means enjoying a holiday of a lifetime. This is what P&O Cruises Australia aims to give its customers for 175 years now. You'll surely have a holiday to remember, filled with special activities and memorable moments. From the friendly greeting you receive as you step on board to a delicious dinner, P&O Cruises will make you feel special. Their Australia and New Zealand cruises will make you appreciate nature in a way you never expected to. A change in scenery is always a great way to refresh your mind, and that is exactly what these cruises are all about. Most departures from Australia are with P&O Cruises from Brisbane; or with P&O Cruises from Sydney.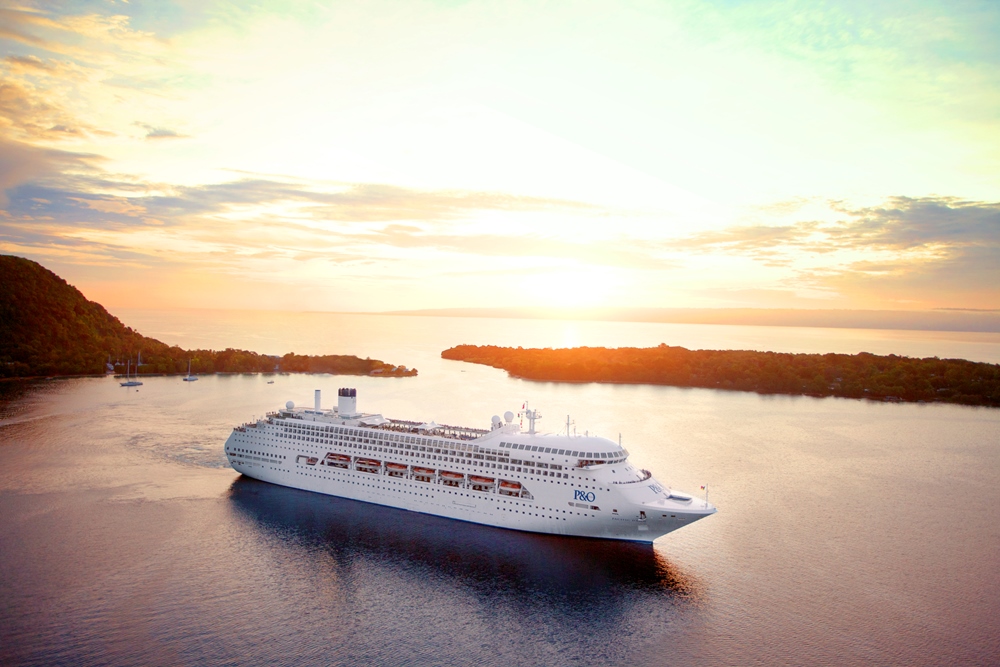 P&O Cruises to Great Barrier Reef & Tasmania
Australia's natural beauty has attracted visitors all over the world. P&O Cruises has had a long association with this part of the world, taking thousands of people to experience the invigorating landscapes every year. Take time away from the overwhelming city views and relax on a P&O Cruise to the Great Barrier Reef. Stop at Airlie Beach and explore the Reef at leisure. Visit Port Douglas in tropical Queensland and explore the Northern part of the Great Barrier Reef, as well as the Daintree Rainforest and Cape Tribulation.
Cruise to New Zealand with P&O Cruise Lines
The great diversity and power of nature is truly shown in New Zealand. Take P&O Cruises from Sydney on a spectacular Kiwi Adventure cruise.  These parts of the world will leave you amazed and inspired. Cruise through Milford Sound in Fiordland National Park, with waterfalls tumbling down the sheer cliffs of Mitre Peak.  Visit the old Scottish City of Dunedin, and see the wildlife on Otago Peninsula. Cruise the eastern coast of New Zealand with stops at Akaroa, Wellington, Hawkes Bay, Tauranga and Auckland before visiting the birth place of New Zealand at Waitangi in the beautiful Bay of Islands. It is not every day that you can enjoy the cool breezy air and green pastures, so make the most out of it in a cruise of a lifetime.
P&O Pacific Cruises to South Pacific
The port of Noumea, the place where New Caledonia lies, is one of the largest ports P&O Australia visit in the South Pacific. The city of Noumea is spread out over a long distance. You can see the famous Tjibaou Cultural centre, an architectural masterpiece. Some great tours are offered outside the city; including hiking Mount Koghis and kayaking the Dumbea River.
Cruises to Vanuatu are filled with cascading waterfalls, picturesque beaches, and magnificent underwater life. This tropical island dream offers a mix of fascinating tribal cultures and communities, beach getaways, and some of the best sceneries in the world.
Enjoy Fiji holidays through P&O Cruise ships Australia and experience this tropical island nation consisting of over 350 islands and islets. Suva, the capital of Fiji, is the Pacific Islands' largest city and features a fascinating architectural blend of British colonialism and modern Fijian style. The country's world renowned beaches, unique culture, and friendly smiles ensure that you'll never forget your visit to this beautiful place. 
Hop on board P&O cruise ships Australia to get the vacation you've been waiting for. Enjoy the time out of the daily grind by going to these wonderful locations with beautiful sceneries while having fun on the cruise ships of P&O Australia.