Celebrity Cruises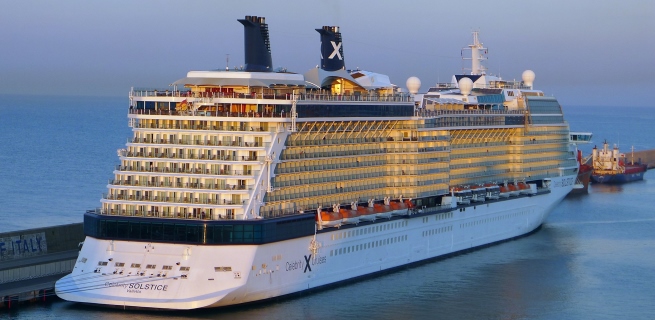 Cruise with Celebrity Cruise Lines Ships
The daily grind may leave you feeling tired and empty. That is why letting yourself indulge on a vacation at least once a year can help you feel renewed and recharged. A good way to spend your vacation is by going on a cruise with Celebrity Cruise Lines ships for a quality time alone, with your friends, or with your family. Whatever your needs are, rest assured that Celebrity Cruises have the appropriate services to satisfy your heart's desire.
Celebrity Cruise Lines cruises are some of the most sought after cruises in the world—and this title is something they impressively live up to since their formation in 1989. What sets them apart from other holiday choices today is their passion and dedication to provide guests with a cruise experience that will definitely exceed all expectations.
Celebrity Cruise Lines and Themed Cruises
Celebrity Cruise Lines also aims to help you rediscover your passion with their Themed Cruises. They cover a wide range of themes that will fit just about any type of hobby, interest, recreation, or career you are trying to reignite. Taste, see, hear, and feel things that are new to you. It is up to you to choose what kind of theme you want to discover. Enjoy what life has to offer with the Themed Cruises from Celebrity Cruises.
You can explore different locations such as Alaska, Asia, Australia, New Zealand, Bermuda, Canada, New England, Caribbean, Europe, Galapagos, Hawaii, and Pacific Coastal. These locations offer different sceneries, activities, and approaches in making you feel like the best and newest version of yourself.
High Quality Celebrity Cruise Ships
Celebrity Cruises offers different luxury cruise ships of four categories: Solstice Class, Millenium Class, Century Class, and Xpedition. These ships combine exploring the world on a magnificent cruise ship, with superb comfort. Traveling to romantic, urban, or wildlife settings is never a problem because their ships are designed for travel, exploration, fun, and comfort.
Celebrity Cruises is a living testament of what made cruises famous and special in the first place—high quality, superior design, spacious accommodations, grand style, attentive service, and exceptional cuisine. Experience a one-of-a-kind vacation like no other by booking your cruise with Celebrity Cruise Lines now.