Cruising the Pacific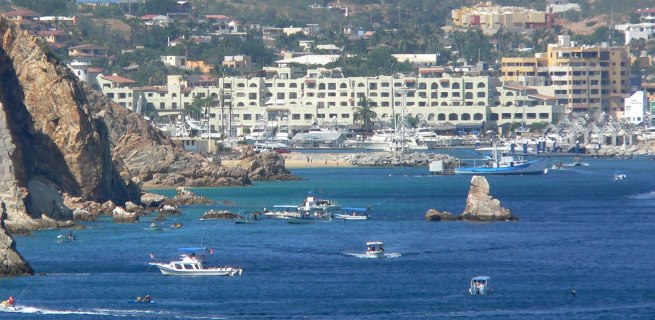 Cruising the Pacific: Pacific Cruise Deals to Suit Everyone
The Pacific is the largest ocean on earth. From north to south it reaches from the Arctic all the way to the Southern Ocean and, from west to east it covers the arc between Australia and Asia to the North and South American continents. The coastlines that meet the Pacific as well as the many islands and vibrant nations in these parts make it a popular place for cruise holidays. Many of the destinations in this area are tropical and, with such a variety of options, it's clear to see why cruising the Pacific and Pacific Island cruises are so loved by travellers.
Pacific Islands: South Pacific and then some
One of the most popular of all Pacific cruise destinations is Hawaii. It is a particularly popular top for cruise lines leaving North America. Hawaii has plenty of variety from the busy tourist orientated city of Honolulu to the quiet Kauai Island where inhabitants are noticeably sparse in comparison. This kind of variety ensures that there really is something for everyone waiting in Hawaii! Cruising from mainland United States does take several days but, once you reach these perfect volcanic islands, all those sea days will more than pay off.
Australia and New Zealand
Australia and New Zealand are often referred to as the largest of all the South Pacific islands even though some think of Australia as a continent in itself. These two island nations provide unforgettable scenery, truly unique fauna and flora, relaxed and friendly locals as well as some of the best swimming beaches you will ever come across. For that perfectly balanced trip, cities like Auckland, Brisbane, Melbourne and Sydney offer South Pacific cruisers a taste of the local urban life.
As for more dramatic scenery, you can't get any better than Milford Sound and Doubtful Sound both located in New Zealand. This is the perfect solution for those who wish to explore natural beauty that can easily rival the stunning landscapes in Alaska without leaving the south! This wide variety of sights allow Australia and New Zealand to provide an experience unlike any other in the South Pacific.
Tropical Islands
The tropical islands in the South Pacific are where you will find some of the very best Pacific cruises. The stunning volcanic islands of Tahiti and French Polynesia regularly welcome cruise ships and they are especially popular stops for transpacific cruises. The Tahiti-focused Paul Gauguin cruise line had the MS Paul Gauguin specifically built to offer passengers the opportunity to cruise around the shallower waters to reach islands in more remote locations that other ships are not able to access.
To the east, it is the pristine beauty of the atolls and the diverse cultural influences that attracts cruise lines to such islands as Fiji, Tonga, Niue and French Melanesia.
Two other popular destinations for cruise ships are New Caledonia and Vanuatu. Since they are so close to the coast of Australia, they are easy to reach and this adds to their popularity as a cruise holiday destination. They also boast some of the most beautiful beaches and rich native cultural influences which are always fascinating for visitors. The local inhabitants are very hospitable and welcome South Pacific cruise ships from Auckland, Brisbane, Melbourne and Sydney.
To the Very Edge: Cruising the Pacific Rim
Along with the many wonderful island destinations, cruising the Pacific Rim can also make it possible for passengers to visit several mainland destinations. These destinations vary from the busy cities of Tokyo,
Singapore, Hong Kong and other popular Asian cities to world famous Los Angeles, breathtakingly beautiful Alaska and the vibrant nations that call Central and South America home. With Pacific Ocean cruises, you really can reach a wide variety of locations and this is understandable since it covers approximately one third of the earth's entire surface.
Indonesia, Malaysia, Papua New Guinea and Vietnam are also becoming increasingly popular as cruise destinations and tourism as a whole. These destinations offer visitors that added element of excitement and adventure. Japan is also becoming more popular and top cruise line, Princess, has based two ships in Japan to accommodate this increased demand.
As for continental America, Alaska is quite obviously a huge favourite. Many of the top cruise lines offer cruises to these parts. Such cruises include scenic cruising through the fabulous fjords and port stops in several quaint and friendly towns and cities along the way. Further down the coast, North American cities of Vancouver, San Francisco and Los Angeles are three top stops for cruise lines. Hereafter, you will come across several beach resorts along Mexico's coastline and Central America. Cabo San Lucas being one of the most famous and popular of all. Cruises that travel down the South American coast as somewhat more limited than those that venture to Mexico. That said, they are most certainly available and definitely worth it! For cruisers seeking truly exotic and somewhat more difficult to reach destinations, smaller luxury cruise lines can accommodate these wishes. Lima, the capital city of Peru, is a popular port and this city really does offer a beautiful blend in terms of culture and history. Visitors will find the perfect blend of Spanish and American cultures right here. Other popular stops along the coast of Chile include Concepcion, Puerto Montt and Valparaiso. Most ships that offer adventure cruises to Antarctica make their final stop in Ushaia, Argentina before heading for colder waters.
Pacific Cruise Lines
Most of the top cruise lines offer Pacific cruises. For those departing from Australia, P&O Australia offer the most Pacific cruises along with Celebrity, Princess and Royal Caribbean. Crystal cruises often visit various locations in Asia and Japan while luxury lines all offer adventures in the Pacific. There really are plenty of options to choose from which is why there is sure to be something for everyone!
You can find fantastic Pacific cruise deals and the best prices on just about every Pacific cruise available at Go 4 Cruise Holidays. Feel free to browse through the wide range of options before booking your next unforgettable cruise!