Tahiti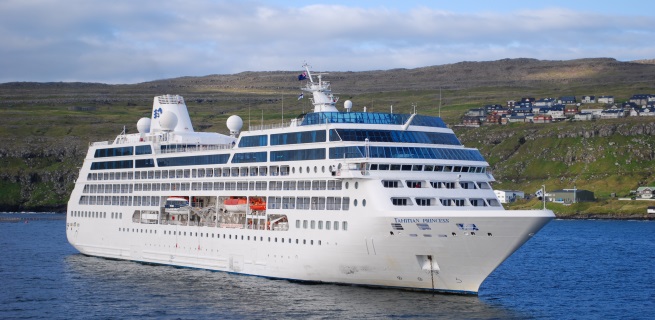 Cruising Tahiti: South Pacific Paradise
Tahiti is the name used for the French Polynesian islands as well as the largest island in this group. It is located in the South Pacific between South America and Oceania which makes it rather remote compared to many other locations. Despite this, Tahiti is a rising star in the cruise line world and it also has two specialist cruise lines for cruising Tahiti. These islands really are some of the most impeccable in the Pacific and, along with the friendly and laidback local Polynesians, it's easy to see why Tahiti attracts so many visitors.
Tahiti's Ports: Tahiti Cruises
Tahiti
The capital city of Tahiti is Papeete and it is also the main cruise port. It serves as an embarkation and disembarkation port for several cruises and, whether travelling to or from, all Tahiti cruises are likely to stop here. The capital city is located on the Tahiti, which is fitting since it is the largest of all the French Polynesian islands and it is part of the Society Islands group. As you explore Papeete, you can't help but notice the French influence as you enjoy the friendly nature of the local culture. Food enthusiasts will particularly enjoy this stop since this is their best chance to satisfy their taste buds with some truly authentic French cuisine and wines. The cruise pier welcomes ships to dock which makes it rather convenient since, from here, the city is easily accessible on foot.
Moorea
Not too far from Papeete is the island of Moorea. Due to its location and superb sights, it is one of the most popular French Polynesian island to visit. Its landscapes vary from majestic mountains to pristine blue lagoons and lush green plant life. To top it all off, there are the white-sand beaches that add to its holiday appeal. Cruise ships will need to anchor offshore but still within close proximity of the island's villages.
Bora Bora
Another island that is part of the Society Islands group is Bora Bora and it is known for its numerous posh resorts. This volcanic island is surrounded by a picturesque lagoon and it is this natural beauty that adds to its appeal as a cruise destination. There are several itineraries that allow passengers to spend two whole days here so that there's more than enough time to really make the most of everything this island has to offer. Most of the ships that visit Bora Bora anchor in Pofai Bay and passengers are tendered ashore.
Huahine
The rugged and isolated island of Huahine is home to some of the most fascinating archaeological sites in Polynesia. Fare is the main village on the island and there are a number of other smaller villages too. Huahine is particularly favoured for being peaceful and quiet. There are a number of perfect white beaches that seem to go on forever. For those who want to enjoy some time in the sun, take a swim or simply relax, this is just the spot for you! Like many of the other islands, this is a tender port so the ship will anchor offshore and passengers are tendered to a dock located in the village of Maroe.
Raiatea
The second largest of the Society Islands is Raiatea and, although not as often frequented as Bora Bora or Moorea, it possesses just as much natural beauty. It was once the region's cultural and religious centre. Today, it is quiet and lightly populated. There are no real sandy beaches on this island but there are some amongst the little islands located in the lagoons. Ships may tie up to the Gare Maritime in the island's main town of Uturoa.
These are the main destinations for cruising Tahiti. It is worth mentioning, however, that smaller cruise lines in Tahiti are able to offer even more by visiting small towns and ports in locations that larger ships may not reach.
Island Cruises: Tahiti Cruise Lines and Deals
Of all the main cruise lines, Princess offers the most Tahiti cruises of all. Many of which depart from Papeete and there are even longer itineraries that make a round trip from Los Angeles. Other big-ship lines like Celebrity and Royal Caribbean make a planned stop here as they cross the Pacific.
Paul Gauguin Cruises is a small-ship luxury line that specialises in Tahiti cruises. The MS Paul Gauguin, one of their two ships, is specifically made for navigating shallow waters and lagoons that are found all around Tahiti and other Society Islands. This makes it possible for the line to offer its passengers a unique and in depth Tahiti experience with stops at several small ports, islands and beaches.
If you are looking for the best deals for cruising Tahiti, look no further than Go 4 Cruise holidays. Take a look through the many Tahiti cruise options available and select the one that best suits your needs and preferences.