Northern Europe Cruises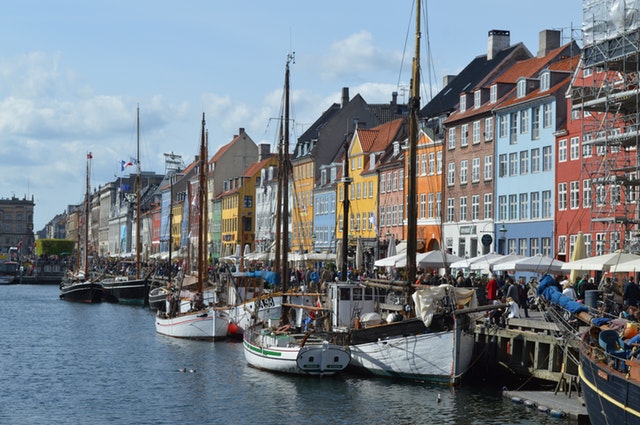 Northern Europe Cruises: History, Culture in the Picturesque Far North
Referring to Northern Europe can sound rather vague since this region includes Baltic and Scandinavian countries as well as Poland, Germany and perhaps even the British Isles. The ports in these parts proudly boast a history that spans over centuries. The culture and cuisine in such locations is also quite captivating and natural features like the fjords of Norway, the White Nights in St Petersburg and the Stockholm archipelago make Northern Europe cruises unforgettable experiences.
Cruise Holidays in Northern Europe
It's no secret that the picture perfect fjords in Norway are one of the biggest attractions in these parts and, by including it in their itineraries, cruise lines really draw in the crowds. A large number of cruise lines offer cruises to the fjords and many of which often originate from Southampton. The Norwegian Sea's coastline provides passengers with the perfect views. From mountains and glaciers to fjords and other natural scenery, passengers can take in all of these sights from the comfort of the ship. Geiranger, Bergen, Flam and Stavanger are popular ports to call. Each of which allows passengers to further discover the beauty that this area holds.
While Northern Europe cruises have plenty in terms of natural attractions, you will also get to experience some big cities along the way. Copenhagen, Denmark is a great place to stop and do some shopping, try the local cuisine and experience the local music, art and mingle with the friendly locals. While this great city has grown and expanded over the years, there are still remnants here and there that indicate a once small town. Another great urban port to visit is that of Stockholm. Approaching this port will mean navigating through the city's archipelago which is made up of thousands of islands. This city boasts a fine blend of classical, modern and relaxing aspects. On the Baltic coast of Russia, St Petersburg tends to steal the show. This great city has much to offer in terms of wonderfully preserved historic buildings and sights. In fact, a large part of the city centre has been declared a UNESCO World Heritage Site. The Hermitage Museum displays an extensive collection of antiques, art and other treasures which make it another must for all visitors. Rotterdam and Amsterdam in the Netherlands also welcome cruise ships on occasion.
There are also some small Northern Europe cruise ports that include the minor towns and cities, Warnemunde and Sassnitz are both seaside resorts in Germany. They act as gateways to inland attractions. Estonia's capital, Tallinn, has a superb medieval Old Town while Sweden's 'Holiday Island', Visby, is another smaller port that attracts a fair number of visitors. The small ports included on an itinerary will depend on the cruise line you choose.
Cruise Deals for Northern Europe
Deciding between Northern Europe cruise lengths, destinations and the cruise line itself will come down to personal preference. There certainly is no shortage in terms of options and Northern highlights on every trip.
Celebrity, MSC, Princess and Royal Caribbean all offer a number of cruises to Northern Europe. These trips vary in length and, while some head for the Baltic region, others head for Copenhagen or Stockholm with just a few stops in between. British based P&O UK and Cunard play a large role when it comes to cruising Northern Europe. They offer a wide selection of itineraries that range from visits to the famous Norwegian Glaciers to shorter trips out to sea. Cunard even takes it one step further by including a visit to Iceland, often overlooked by other cruise lines, with some of their cruises.
For travelers who prefer a more luxurious trip, then Azamara Club Cruises is the ideal choice. They often leave from Copenhagen or Stockholm which allows instant access to the Baltic Sea. So, instead of taking time to get to this area and back, your cruise will allow for more stops along the way and passengers can use the time before or after their cruise for further land exploration.
When looking for Northern Europe cruises, Go 4 Cruise Holidays has you covered. You will find comprehensive listings of all types of cruises from a large range of cruise lines all in one place. Searching and booking a cruise has never been easier. All you need to d is select "Northern Europe" as your destination and compare fares and cruise lines until you find the perfect fit.