Akaroa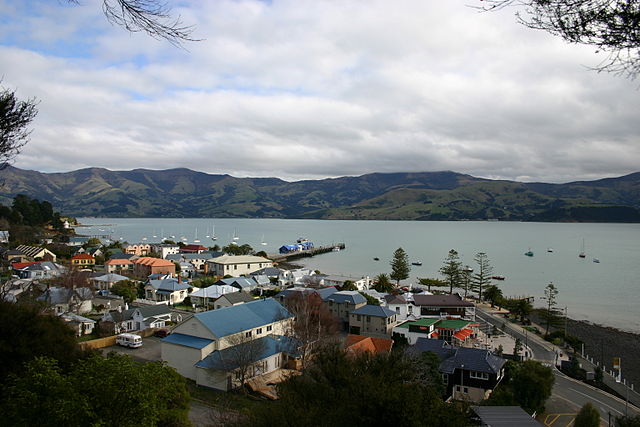 Things to do in Akaroa, New Zealand – Cruise Stop
If Christchurch 50 miles to the north is the most English of New Zealand cities, Akaroa is its French counterpart.
Located on the southeastern shore of 'Long Harbour' on the cogwheel-shaped Banks Peninsula – that knob of a land on the east coast of South Island – 'Akaroa' is one of the two dominant craters (the other being Lyttelton which sits closer to Christchurch) that make up the volcanic peninsula. It was first settled in 1838 by French whalers, and subsequently grew to become the only French colony in New Zealand with a smattering of English and German farming immigrants. Tools of their trade are well-preserved in the Akaroa Museum, and tales of their early life can be glimpsed on a guided historic walk around town.
Akaroa's heritage is still very much evident as you are welcomed onto the main wharf, with street names beginning with "Rue", 150-year-old heritage cottage named Langlais-Eteveneaux, and bay named Duvauchelle.
To sample French cuisine, join 'gourmet' tours headed to cheese factories at Barry's Bay and wineries at surrounding farms for an al fresco lunch of salmon cakes and chardonnay, or venture into the greater Canterbury region for Pinot Noir at dozens more cellar doors. This route will take you around the edge of the peninsula's craters and through the Garden City. Guided and independent tours bring passengers to Christchurch via direct shuttles so they could have plenty of time 'punting' in the River Avon, lunching at the Botanic Gardens which lent the city its nickname, touring the Canterbury Museum and shopping at RE:Start, a post-earthquake retail complex made from repurposed shopping containers.
Local 'mail runs' could also take you from the Eastern Bays to the crater rim, passing through Takamatua, Robinsons, Duvauchelle and French Farm Bays, valleys and farms along 120 kilometres of mail delivery route. Alternatively, you may want to join 'mountain goat' tours that will bring you on a scenic drive on the winding mountain roads of Banks Peninsula overlooking several bays at once. Or you can join nature expeditions farther out to Flea Bay to view mainland New Zealand's largest colony of little penguins. As either tour would take less than five hours, you can spend a couple more right in the Akaroa Harbour before heading back to your ship.
For water lovers, the sheltered harbour – an extinct crater flooded with seawater – is not to be missed. It is the only habitat for Hector dolphins, considered the world's smallest. You can view them from the comfort of a boat or kayak, or if it's not calving season, swim and play with these creatures said to be the friendliest of the species.