Picton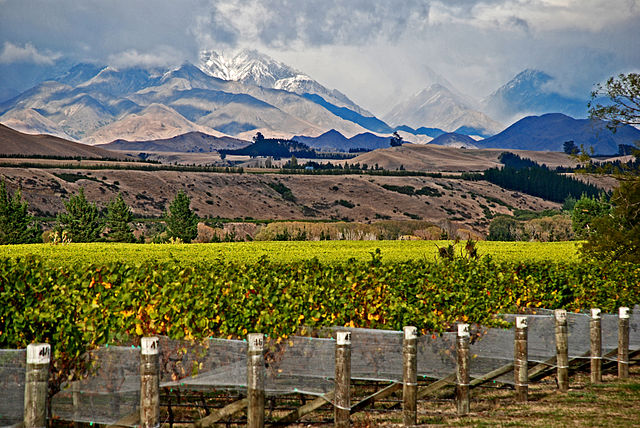 Picton Cruise Stop: Things to do in Marlborough
Across the Cook Strait from New Zealand's capital, Wellington, lies the country's largest wine-growing region, Marlborough, on the north-eastern swath of South Island. The region's southern and western mountain ranges form the northernmost terminus of the Southern Alps, and protect the fertile plains that stretch far to the east from southerly winds that would have otherwise made Marlborough a rainier region. The lay of the land contributes to Marlborough's hot days and crisp, cool nights, temperatures that are ideal to grow the region's world-acclaimed Sauvignon Blanc. You can visit Marlborough during a Picton cruise stop.
Marlborough Wine Trail
Marlborough's role in reviving the modern wine production in New Zealand can be best tasted on a cellar-hopping route that winds through Wairau Valley, ideally on a self-drive or chauffeur-driven car since you will likely be pushed for time. Wine connoisseurs make a beeline to Renwick and Cloudy Bay, which are regarded by many as the best places to grow Sauvignon Blanc grapes. Around Renwick can also be sampled Pinot Noir, Riesling and Chardonnay.
Segments of the Marlborough Wine Trail can also be explored on bicycle if you launch from the region's capital, Blenheim, a town of about 30,000 people and a distance of about 30 minutes from Picton, a quaint seaport town on the southern tip of Queen Charlotte Sound where cruise ships and interisland ferry service from Wellington dock.
Touring Blenheim's 'Local Loop' could eat up your entire day ashore, but it will bring you to several vineyards within 10 kilometres of the town centre, cultural and historic points of interest, fields of strawberries and lavenders, olive groves and chocolate shops. Although offering a more diverse table of touristic attractions, Blenheim is equally notable for its vineyards growing the king varietal.
It is also exceptionally sunny in this capital town, so regardless of what time of the year you visit, the weather wouldn't likely ruin your outdoor plans.
Marlborough Sounds
As you drive back to Picton, take in the majestic views of the Sounds from the winding 71-kilometre Queen Charlotte Track which traverses the length of the Marlborough Sounds. Time your itinerary so you can join a "lunch cruise" aboard luxury yachts or "mussel vessels" which deliver sea foods following predetermined routes, often including barely explored beaches where mussels are farmed and harvested. Or you can stay put in Picton and spend your entire day ashore cruising the Marlborough Sounds, diving or fishing its rich waters, swimming with dolphins, or paddling with a small group on a self-guided kayak excursion. Before heading back to your ship, check its floating maritime museum, admire local art and browse its shop for souvenirs.