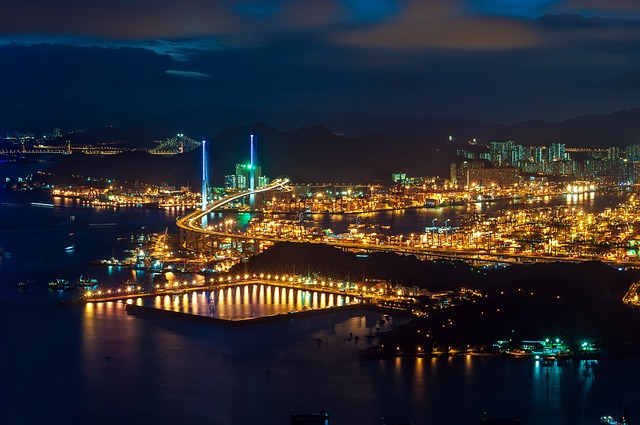 Cruises to Hong Kong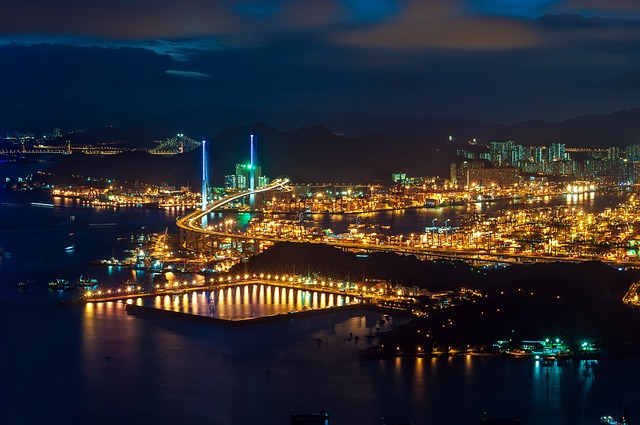 Cruises to Hong Kong: A True World City
The city of Hong Kong isn't called the World City for nothing. There is a wonderful blend of cultures, languages and influences. It is also a main commercial, transport, cultural and tourism hub in East Asia and large numbers of visitors flock here year after year. For passengers, cruises to Hong Kong mean non-stop sights, attractions and activities around every corner!
Hong Kong's Port: Cruise Terminals in Hong Kong
There are two cruise terminals in Hong Kong. The Ocean Terminal is in Tsim Sha Tsui and this finger pier is able to accommodate ships as large as 50,000 tonnes. While in Hong Kong, ships are able to refuel and restock thanks to dock features such as fuel and provision barges, telescopic gangways and stevedoring services. The terminal is also within walking distance of several attractions in Hong Kong and can easily be reached via the underground transport system too.
The Kai Tak Cruise Terminal is the newest dock for cruise ships in Hong Kong. It opened in September 2013 and can accommodate ships up to 110,000 tonnes. In Kai Tak it is possible for even the largest cruise ships, like the Oasis of the Seas and the Allure, to dock. It is located where the Kai Tak Airport runway once was and is conveniently close to several attractions. These include the Kowloon City Walled Park, the Sik Sik Yuen Wong Tai Sin Temple and the Festival Walk.
The City of Hong Kong: Top Things to Do in Hong Kong
The name Hong Kong was given to an island that houses part of the city as well as China's Special Administrative Region. Most of the local urban development has taken place on the island's north shore with Kowloon's urban area and peninsula within close proximity of Victoria Harbour. To the north of Kowloon you will find the New Territories and the Outlying Islands surround Hong Kong's CBD. Cantonese is the most widely spoken official language with English also considered as an official language in Hong Kong.
Cruise passengers who find themselves visiting Hong Kong for a day will be able to visit several attractions thanks to the efficient public transport system. Alternatively, a gentle stroll around is great when your main goal is shopping or people watching.
For the best view of the city, you need look no further than Victoria Peak. You will also find the popular Peak tower here which is a top shopping spot with several restaurants too.
There are various museums all around the city and each of them has its own unique theme. One of the most interesting of all is the Dialogue in the Dark which, as the name suggests, is an exhibition in total darkness. Visitors need to use their other senses rather than relying on vision.
Another main attraction in Hong Kong is the Disneyland Resort. The important thing to remember is that this resort is so much more than just a theme park. Ocean Park is a top spot for both visitors and locals with plenty of aquariums, thrilling rollercoasters and the famous cable car!
The city is also home to Ngong Ping 360 which is a Buddhist-themed park and, if you wish to escape to city and head for one of the local beaches, they are easy to access by bus.
Cruise Holidays to Hong Kong
Due to its central location along the coast of Asia, Hong Kong is an extremely busy transport hub. Just about every international cruise line includes Hong Kong as one of their many destinations. Princess offers several cruises to Australia and Asia. Hong Kong is certain to be one of the main destinations on these trips. Celebrity, Holland America and Royal Caribbean also offer Asia itineraries. Many of which are one-way cruises between Singapore and Hong Kong or other similar cruises.
Smaller ships operated by luxury lines like Azamara Club, Seabourn and Silversea also include stops in Hong Kong as part of their more in-depth itineraries in Asia. P&O UK and Cunard Cruise Lines usually include Hong Kong as a destination during their World Cruises.