China Cruises
China Cruises: Vast and Unforgettable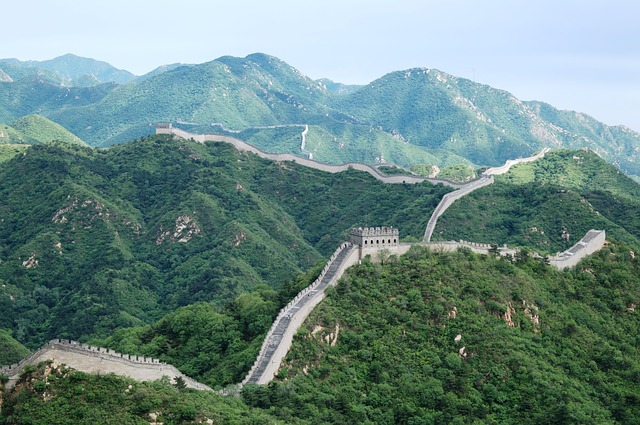 The vast country of China boasts amazing diversity along with its fascinating history. The languages, cultural practices and general way of life are what makes this nation so unique. Along with the cultural attraction, the native scenery and massive cities never fail to impress and amaze visitors. While most China cruises visit larger cities along China's coast, the shore tours and similar services allow passengers to explore so much more.
Ports in China: China Cruise Destinations
Beijing
The immense city of Beijing is located in the north-western region and it is here that you will find many historic and cultural attractions. For those who are interested in visiting the famous Great Wall of China, many tours start in Beijing. Other popular sights in the city itself include Tiananmen Square, the Forbidden City and the Temple of Heaven. Due to its inland location, China cruises ships will dock at Tianjin International Cruise Home Port. This new facility is able to simultaneously berth two ships and passengers are able to obtain transfer information from their cruise line.
Shanghai
Another major city in China and a top cruise port is Shanghai. It often serves as a departure point and a location for a stopover mid-cruise. This advanced and continuously evolving city is the perfect example of modern development at its best. The West and East come together in Shanghai and visitors will see a fabulous combination of architecture from traditional Chinese houses to art deco and huge skyscrapers all in one grand city. Some of the best sights to see here include the Oriental Pearl Tower, The Shanghai Museum, the local temples, tea houses and the Water Village of Zhujiajiao. The Shanghai Port International Cruise Terminal is a glass structure able to hold three ships at a time and this is here most ships dock. Larger ships might need to dock at the Waigaoquiao Port. In most cases, China cruises will make the necessary arrangements to shuttle passengers to the most popular parts of the city.
Xiamen
The coastal city of Xiamen in the Fujian Province may be small but it is also an important port in the area. What makes it particularly interesting is the fact that it is mostly located on an island just off the coast and it is connected by a number of bridges. Gulangyu Island is small in size but in no way short of visitors. The fact that it is a car-free island makes it a superb walking and sightseeing spot. There are a number of wonderfully preserved colonial buildings each with interesting stories to tell. The International Cruise Terminal is where China cruises dock and passengers will have access to several facilities to make their transition from ship to shore that much easier.
Hong Kong
Hong Kong is one of the most important locations in China and this important administrative region is known for its busy and vibrant nature. Since it is so easy to reach Hong Kong by plane, it's understandable that numerous China cruises choose to start or conclude their journey in Hong Kong. There is an amazing mixture of culture, language and people of various ethnic backgrounds. Hong Kong is the true definition of a world city and something as simple as taking a stroll around is an adventure. The main attractions and things to do include visits to Victoria Peak and the Peak Tower as well as locations of historic importance on the Pig Shan Heritage Trail, Disneyland Resort Hong Kong, Ocean park and so much more. China cruises that arrive in Hong Kong have two docks to choose from. Both the Ocean Terminal and new Kai Tak Terminal docks are situated fairly close to the centre of Hong Kong and Kowloon.
Various Cruises: China Cruise Deals and Cruise Lines
Cruise holidays to China differ greatly from one another. Some China cruises include a visit to a single city in China and extend their focus to other areas like Southeast Asia or Japan during a wider Pacific cruise. Cruises starting in Hong Kong and travelling south are popular among numerous cruise lines. Much like those starting in Australia or Singapore and concluding in Hong Kong. It is also fairly easy to find a cruise that does not breeze past China but gives it a lot more attention by visiting all or at least most of the above-mentioned cities.
Both Crystal and Celebrity Cruises offer a number of China-focused cruises. Royal Caribbean, Holland America, Princess, Carnival and other leading cruise lines offer a few trips in the country but such trips are not their main focus. They usually dock in Hong Kong as they pass through these parts. Azamara Club Cruises is a top class luxury line comprised of small ships. They offer a wide range of China cruises to choose from.
No matter what type of China cruise you are looking for, you will find the best deals at Go 4 Cruise Holidays. A quick and easy search will reveal the many options available to visit China by sea.