Cruising Glacier Bay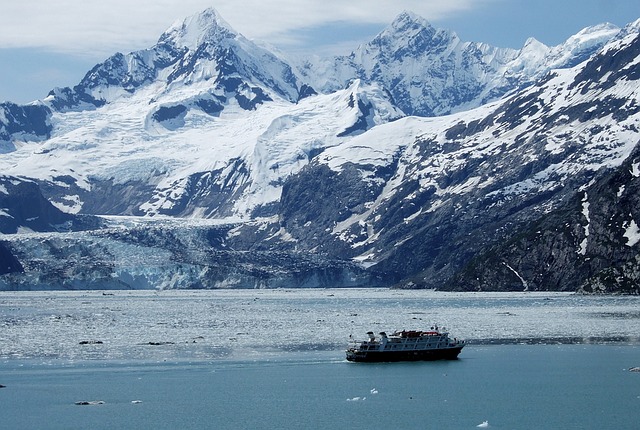 Glacier Bay Cruises: Glaciers, Fjords and Wildlife
Glacier Bay is a UNESCO World Heritage Site and a National Park in the United States. As the name suggests, there are plenty of glaciers in this area and there's plenty of wildlife too. Only approved cruise lines are able to offer Glacier Bay cruises that include scenic cruising in this superb and breathtaking location.
Glacier Bay Sightseeing: What to See
Glacier Bay cruises are so popular due to the unique natural beauty that passengers can enjoy from the comfort of the cruise ship. As you glide through the water, you will see sights like icebergs calved from the nearby glaciers and snow covered 15,000 foot tall mountains that make your surroundings picture perfect. The rugged coastline features coves, fjords and beaches.
Another major feature of the National Park that attracts so many visitors is the wildlife. After spending the winter around Hawaii, humpback whales make there way back here during the summer months. Other animals that call the Bay home include otters and seals. Sea lions make their presence known on the rocks by the shore and they are a glorious sight to behold! Land animals include black bears and mountain goats while Bald Eagles, geese and sea ducks also make themselves at home in the Park.
Cruise Options For Alaska
Alaska is a highly popular destination for cruises with all top American and some other lines. A large number of Alaska cruises make sure to include a visit to Glacier Bay National Park. Some of the most frequently seen ships in these waters include those from Celebrity, Holland America, Princess and Royal Caribbean.
Most of the cruises that include a visit to the Glacier Bay National Park begin in Vancouver or Seattle. These large cities are two of North America's most important ports along the west coast. Due to their locations, they facilitate most cruises to Glacier Bay and various parts of Alaska. Most of these cruises are round-trips through the Inside Passage but, at times, they do conclude in northern Alaskan ports like Whittier or Seward.
When looking for the best Glacier Bay cruise, Go 4 Cruise Holidays will provide you will all the best options. No matter the particular itinerary or the line you prefer, our site offers specials and the best deals out there! Feel free to contact our helpful and friendly cruise consultants by phone, email or live chat.