Cruising Africa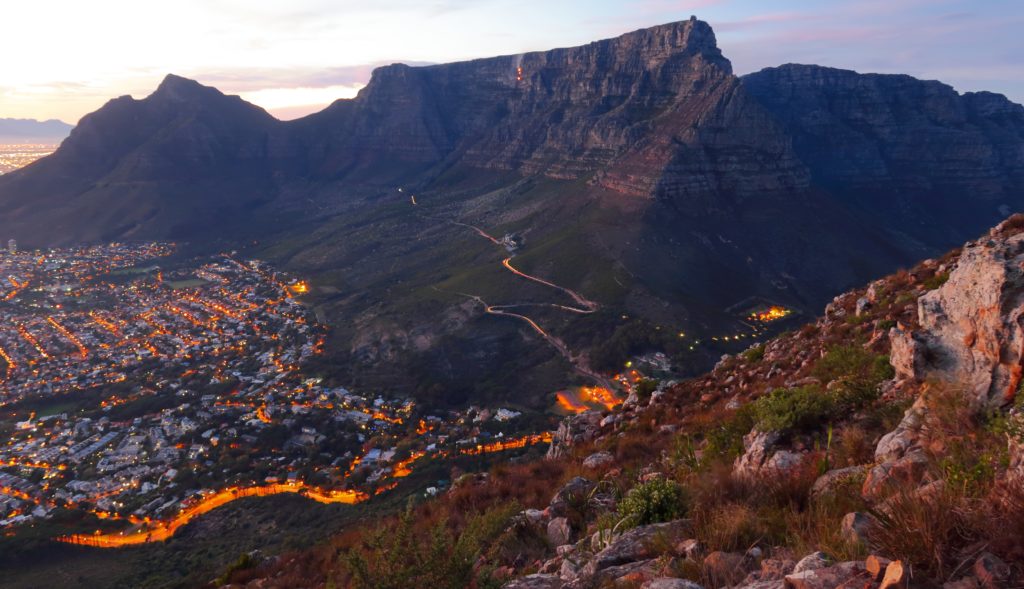 Cruising Africa: African Attractions
When you think of cruise destinations, you might not instantly think of Africa. That said, this continent receives a regular influx of cruise ships from all around the world. North Africa attracts ships thanks to its Mediterranean ports, and ships cruising Africa even reach the continent's southern parts periodically.
African Ports: Where the sea meets the desert
Located at the southern end of the content, South Africa is one of the most popular cruise ship destinations in Africa. Durban is one of the top cruise ports in the country and is a busy city built around a natural harbour called Port Natal. The Passenger Terminal welcomes ships to dock and it is just a ten minute walk to the city centre. Taxis are also readily available to take you where you wish to go.
Another popular port of call is the 'Mother City', Cape Town. This world-class city is perfectly located between the big blue sea and the iconic Table Mountain. A once divided nation has now become one of the top holiday destinations in the world. With everything from top quality wine-producing regions to wild safaris at local game parks, diversity is in full effect right here. Table Bay Harbour plays host to cruise ships and it is just a few minutes walk to the downtown V&A Waterfront. Larger ships dock at Duncan Dock and passengers will need to acquire transportation to reach Cape Town city centre.
In Namibia, a country on South Africa's south-west boarder, Luderitz welcomes cruise ships on a regular basis. It is the superb colonial architecture here that makes Luderitz so special and the strong German influence is still evident today. Walking tours are a popular activity for visitors since it allows them to truly experience the history of this fantastic town. Ships usually dock near the town centre but, on occasion, they might need to dock offshore and have passengers tendered ashore.
Also along the Namibian coast is the commercial port of Walvis Bay. It is an excellent spot for bird watchers since it is located near a lagoon and wetland. These locations provide a safe haven for pelicans, flamingoes and many other types of birds. Ships dock in town which makes for easy access to all the nearby facilities and attractions.
In Angola, Luanda welcomes ships from Silversea, Holland America and Crystal Cruises on occasion. It is the coastal capital of the country and was previously fraught with conflict. Today, the city has been reborn and is enjoying wealth and peace like never before. Ships dock near central Luanda which allows quick access to the city's attractions.
The small island nation of Sao Tome and Principe is located off the coast of West Africa and has just 163,000 citizens. Portuguese is the language of choice here and cruises often visit Sao Tome which is the capital city. This city is peaceful and safe compared to several other African cities. It is ideal for relaxation and simply taking in the island beauty around you. Ship dock at a pear in the centre of town or they may anchor offshore and transport passengers by tender.
These are just a handful of the many cruise ports located along Africa's West and East coasts. North Africa ports are usually categorized under Mediterranean and they attract more cruise ships thanks to their location on such busy waters.
African Cruises: Cruise Holidays to Africa
The ports in Africa are usually visited as part of a World Cruise. For example, Cunard ships circumnavigate the world and stop in several continents and countries – including Africa. Princess offers long itineraries that provide more in-depth visits to Africa and Asia. Crystal Cruises also offers some cruises that are Africa-specific.
Cruising Africa is still regarded as something of a specialist area with a slow and steady flow of ships making their way to these ports. Go 4 Cruise Holidays is able to help anyone looking for the best Africa cruise deals. What was previously a tough search, it's now easier than ever to find the ideal Africa cruise and great prices too!