Sydney Cruises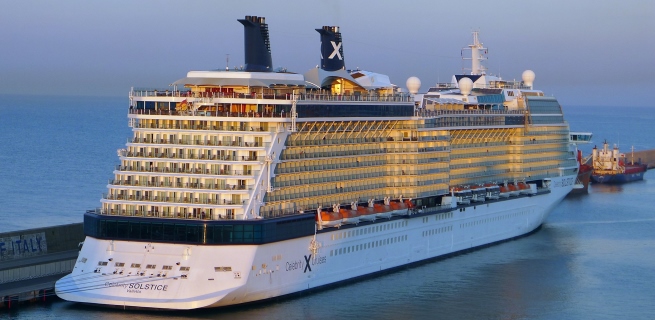 Sydney Cruises: Discover the South Pacific with Cruise Deals in Sydney
Sydney is the largest and busiest city in Australia. It is also a centre for South Pacific cruising. In the peak season, Sydney welcomes plenty of visitors and several ships may be docked at the White Bay Cruise Terminal and the Overseas Passenger Terminal. The Australasian cruising market is on the rise and due to its continued success, there will most likely be even more cruises departing from Sydney from 2015 onwards.
Sydney Cruises Port: Sydney's Terminals Welcome You
There are two docking places where cruises arriving or departing from Sydney will allow passengers to embark or disembark. The first being the Overseas Passenger Terminal where passengers may cruise straight from Circular Quay in downtown Sydney. Just a short walk from this terminal and you will find trains, ferries and some of the most famous landmarks like the Sydney Harbour Bridge and the iconic Sydney Opera House. This terminal has been perfectly adapted to allow easy access for those with disabilities and it also has facilities like public restrooms, an ATM and several places to grab a bite to eat. Not too far from the terminal, you will also find foreign exchange facilities.
The new White Bay Cruise Terminal is suitable for ships that are able to fit under the harbour bridge. Located in White Bay, near the Balmain suburb, this brand new terminal is easily recognised thanks to its wave-shaped roof. By car, it takes just 5 minutes to reach Sydney CBD from this terminal. Taxis and public buses are also available. The terminal offers wheelchair access, public toilets, an ATM, payphones and a food and beverage kiosk. Make your way to central Sydney to find various foreign exchange outlets.
The Wonderful City of Sydney
Many cruise passengers who travel to Australia book a trip departing or returning to Sydney. This allows them the adventure of a cruise as well as the chance to explore this magnificent city for a few days before or after they enjoy the cruise life. It is a superb place to visit and offers plenty of attractions and activities to keep visitors entertained and busy.
The CBD is centred around George Street, between the scenic Royal Botanic Gardens and Darling Harbour. This is a wonderful place to do some shopping, grab a bite to eat, walk around and simply enjoy your surroundings. Some of the top downtown landmarks include the Sydney Opera House, the busy Circular Quay ferry hub, the superb Strand Arcade and St Andrew's Cathedral which is the oldest in the country.
Another main attraction in Sydney are its beaches. Bondi Beach being one of the most well-known of all thanks to its perfect surf, sand and fun activities. However, this is not the only beach in Sydney and there are plenty more along the coast to choose from. Manly is a short distance by ferry from the CBD and it is an exceptional spot for relaxing and surfing for those who are looking to escape the CBD.
There are various suburbs that line the coast both up and down. One of these being Parramatta. It is filled with historical sights and is referred to as the city's 'second CBD'. The suburbs located in the inner western area have a rich Bohemian style while the north shore boasts green residential areas, classy shopping and attractions like the Taronga Zoo.
Cruise Getaways: P&O and So Much More
Whether you are planning your next holiday for next year or you are hoping for a special deal on a last-minute cruise departing from Sydney, Cruise Sale Finder can make your search that much easier! From relaxing P&O Australian ships to the classy Cunard vessels and everything in between, Sydney welcomes cruise lines of every variety. American lines Princess, Carnival and Royal Caribbean all have ships based in Sydney during the summer in the south. Cunard and Holland America are regular visitors and the
Celebrity Solstice also makes a regular appearance. Seabourn Cruises and Regent Seven Seas also allow their passengers to embark at Sydney which gives the port that added appeal of luxury.
Cruises departing from Sydney usually travel in one of three directions. Some choose to travel across the Tasman Sea to New Zealand while others make their way out to Asia and others travel into the South Pacific and visit its superb tropical islands. New Zealand is best visited during the months of January and February. Passengers will enjoy some of the most amazing scenery, fantastic friendly port cities and amazing beaches. Brief cruises to Auckland from Sydney are perfect for those who are limited in terms of time or budget. Asia offers several exciting and lively cities as well as a variety of culture and cuisine. Bali, Hong Kong, Singapore and Koh Samui are some of the top ports for cruises in Southeast Asia from Sydney. Travelling from Sydney to the South Pacific makes it possible for passengers to enjoy a wide range of destinations including the French-colonised New Caledonia, Vanuatu and the fantastic Fiji beaches.
Visit Go 4 Cruise Holidays for a wide variety of cruise deals available. From earlybird specials to last-minute deals, you'll find all the best cruise deals in one convenient place!