Cruises to and from Australia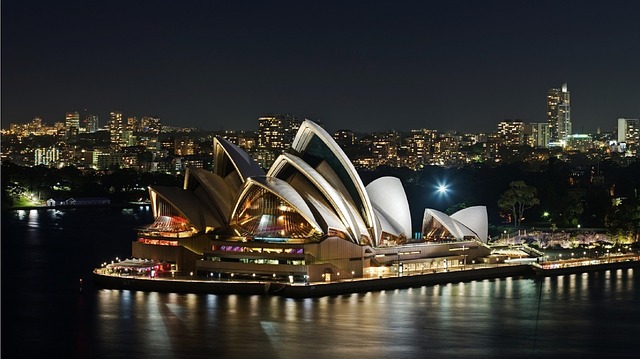 Explore Australia: Cruises to and from Australia
Australia is a cruise destination as well as a base for South Pacific cruise ships! In recent years, the market for cruises Down Under has grown and now attracts locals and international travelers alike. Cruises to and from Australia make it possible for passengers to choose from a wide variety of options from the exciting wild island of Tasmania to the likes of northern Queensland.
Cruises departing from Australia: Brisbane, Fremantle, Melbourne and Sydney
Australia has four main disembarkation ports which main cruise lines regularly make use of. Sydney is most certainly the largest and busiest of all. It welcomes ships from Carnival, P&O Australia, Princess and Royal Caribbean throughout the season. It boasts two dedicated cruise terminals which are able to house a large number of ships. Some of which stay in port and others allowing passengers to embark or disembark.
Melbourne and Brisbane also act as cruise hubs and are located on the east coast while the city-suburb of Perth, Fremantle, acts as a cruise port on the west coast. Cruises travelling to Southeast Asia regularly depart from this port as well as those that cruise around the top or bottom end of the country to the other side.
Cruises traveling to Australia: Australia Cruise Holidays
Australia has many ports that are able to welcome cruise ships and allow passengers to explore for a day. The above mentioned cruise hubs are used as port stops for may cruises and great cities like Brisbane, Melbourne, Perth and Sydney are perfect for that urban adventure.
For some more natural beauty, ships will head for destinations around Northern Queensland. Here, some of the most popular ports include Port Douglas, Cairns and Airlie Beach which is located in the scenic Whitsundays Islands. The culturally diverse city of Darwin is located in the north and is a popular, laid-back port.
Along with Fremantle, isolated towns like Port Hedland and Broome are popular ports along the west coast. They are perfect for those who wish to sign up for a day tour to explore the famous western Australian outback. One of the most popular ways of exploring Broome is by signing up for a camel tour.
Australia's south coast is somewhat cooler than the northern tropics but it is definitely not lacking in terms of beauty. Esperance boasts an impeccable coast with flawless turquoise waters that are brilliantly complimented by the sparkling white sands and dramatic cliffs. This is the place to be if you are up for summer water sports. Wine lovers will enjoy a visit to Adelaide where style is evident through the local architecture and boutique shops. Stopping in here will give you the perfect excuse to try some of the top local wines produced in the Barossa Valley along with many more attractions. Hobart is as far south as it gets and is the capital of Tasmania. It is a fascinating historical city which is also known for being a gateway to explore the island's natural wilderness.
No matter whether you are looking for a cruise to Australia, a cruise from Australia, luxury cruises, big-ship cruises, a last-minute Australia cruise deal or simply wish to plan a fantastic and unforgettable cruising holiday, you will find everything you need at Go 4 Cruise Holidays!