Australia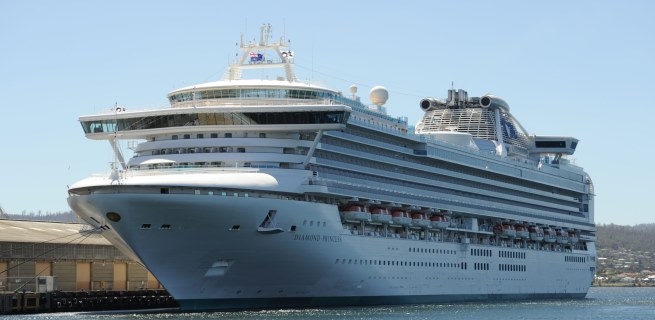 Cruises around Australia
The continent of Australia is completely surrounded by water, allowing you to explore the entire coastline, or part thereof, on around Australia cruises.  It is also possible to take an inland cruise along the Murray River, Australia's longest waterway.  Spend seven nights exploring the stretch of the river that runs through South Australia.  Along the way take nature walks, visit the famous Barossa Valley wine region and experience Australian Aboriginal Culture of the Ngarrindjeri people.
Australian Cruises
Melbourne, on Australia's southern coast, is the gateway to exploring the Australian south east. Visit the island state of Tasmania and the Tasmanian capital Hobart; take in the Great Ocean Road coastline with its spectacular rock formations the Twelve Apostles; explore Adelaide city.  A short three nights cruise will take you to the southeastern city of Sydney; famous for its stunning harbor and the Sydney Opera House overlooking the harbor bridge. 
Cruising Australia from Sydney takes you along the South Pacific eastern coast to Brisbane. Further north cruise on to Cairns, where there is a tropical climate.  The length of coastline here is named the Gold and Sunshine coast, and for good reason!  Discover the Great Barrier Reef on a cruise around Australia; or spend seven nights on a Barrier Reef Exploration in the Coral Sea Territories region, departing from Brisbane. 
Explore the Kimberley's with a cruise from Darwin or Broome, in Australia's north and northwest respectively.  The Kimberley's is chock full of natural, scenic views and boasts some of the best coastline and coral reefs in the world. Cruising around Australia from Darwin, make sure to plan a few days in the destination port city of Broome. Explore the vast Australian outback rich in Aboriginal culture and ancient art, including the Bradshaw Paintings.
Further Afield: Cruises from Australia
Some of the best around Australia cruises take in nearby islands and countries.  Cruise the French overseas territory New Caledonia Islands from Brisbane or Sydney. This can be done either as a single destination or combined with a round of New Zealand, which sits off the southeastern tip of Australia.  It is possible to visit one of New Zealand's biggest cities, Auckland, in just four nights round trip from Sydney. 
Australian cruises in the north of the country offer easy island hopping to East Timor and Singapore.  Starting in Melbourne, you can cruise around Australia's western coast, swing by the Kimberley's and Timor, continuing past Singapore, via Turkey and on into Europe.  You can travel as far as Southampton in the United Kingdom;, depending on how much time you have and how much adventure you crave!