Destinations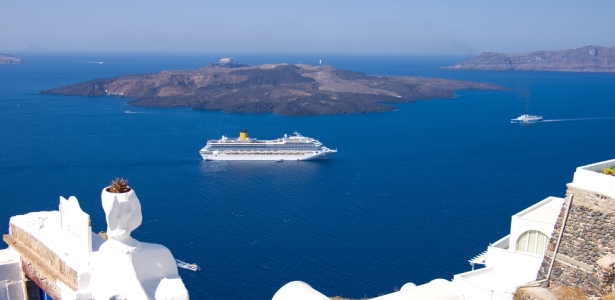 Top Cruise Ship Destinations
The world's best cruising holidays
In more recent years, cruising holidays have enjoy some fantastic growth in terms of popularity.  After enjoying your very first cruise, you too will begin to understand what it is about this type of holiday that keeps tourists coming back time and time again.  Luckily, with so many destinations and itineraries to choose from; holidaymakers can choose a different route every time and there is no need to visit the same place twice.  With many top cruise ship destinations, as well as less well-known cruises to choose from; you will always feel the urge to hop on board again for another adventure!
Top Cruise Destinations from Australia and New Zealand
Australasia has some remarkable places to visit. The cruise lines have been quick to make sure that there are a large variety of top cruise destinations right on your doorstep. Some of the most popular cruise destinations for shorter cruises from Australia or New Zealand would be the Great Barrier Reef on the West coast of Queensland; and the tropical island groups of New Caledonia and Vanuatu.  For those who have more time, the cruise lines have come up with wonderful cruise destinations in French Polynesia, Hawaii, Tahiti. Circumnavigations of Australia and New Zealand are increasingly popular. And, of course you can cruise all the way to Europe, via Singapore, Mumbai, Suez and Dubai. All of which are fascinating cruise ship destinations that everyone should visit at least once!  When you get to Europe, there are even more cruise destinations just waiting to be explored?
Popular Asia Cruise Destinations
Another top cruise line destination from Australia, or indeed from anywhere else in the world, is Asia; where you can get a taste of the exotic Asian culture and food.   Visit fascinating Singapore, Malaysia, Thailand, Hong Kong, Vietnam and Indonesia; all of which are easily accessible cruise destinations from Australia or from one of the Asian departure ports.
Most popular Cruising Destinations from Europe
For those choosing to start their cruise in Europe; the Mediterranean and the Greek Islands are perennial favourites. Within these two areas there are a great many popular cruise ship destinations to choose from.  History buffs will just love Mediterranean and Greek cruise destinations. These are absolutely loaded with historically significant sites to visit and explore; such as Rome, Florence and Pompeii in Italy, Kusadasi in Turkey (often included in Greek Island itineraries) Athens and Delos in Greece. Of course, there are a great many attractions all over the Med that will appeal to all tastes. You do not have to be into history to enjoy all these destinations have to offer. Greece, Spain and Italy all have sun-drenched islands for beach lovers. Croatia, Italy and France have enchanting coastal scenery and they all offer wonderful food and shopping.
Top Cruise Destinations for Alaskan adventures
Taking a cruise in Alaska must feature on every Nature-lovers' bucket-list!  There is a choice of two main cruise destinations in Alaska, the Inside Passage and the Alaska Gulf itinerary. If you choose to do the Inside Passage, visiting Juneau, Skagway and Ketchikan; your cruise would typically be a 7 day round trip from Seattle or Vancouver. The Gulf itineraries are usually from Seattle to Vancouver or Seward to Whittier; all of which are gateways to Anchorage and the main attractions in Alaska.