Top 6 Money-Saving Cruise Tips
Top 6 Money-Saving Cruise Tips
Six Cruise Tips to Save You Money
It's no secret that cruising is great value for money. After all, how many other types of holidays are there that cover your accommodation, meals, drinks (sometimes!), entertainment and travel in just one reasonable fee? But although going on a cruise can save you money compared to a traditional flight + accommodation holiday package, there are ways you can save even more on your trip. Remember, every cent you save is a cent you can put toward your next cruise! So to help you kick start your next holiday fund, here are my top 6 money-saving cruise tips.
Tips for Before You Go
Book early
You can get just as good a deal by booking your cruise as soon as it becomes available as you can by waiting until the last minute. When you secure your cruise with a deposit 18 month or so in advance, not only will you get a great price, but you'll usually get free/reduced airfare, complimentary dining/drinks packages and free room upgrades.
Cruise from home
Get around paying for flights by cruising from your nearest port. There are loads of amazing cruise line companies and incredible itineraries to choose from that depart from ports all across Australia and New Zealand. Why endure long journeys when you really don't have to?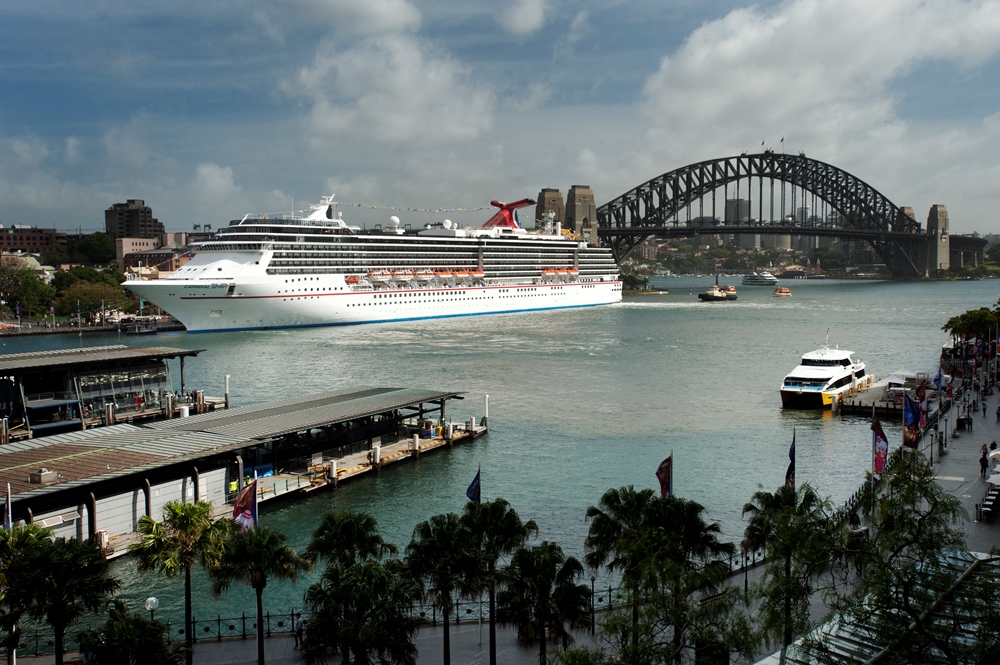 Stick with the same liner
It's always a good idea to book your next cruise with one of the companies you've used before. Almost all cruise lines offer special discounts or freebies for past guests.
Tips for While You're Onboard
Stick to the main dining rooms and restaurants
Don't waste your money on speciality dining packages and instead, enjoy eating in the main dining rooms and restaurants included in the price of the cruise. Take it from someone who knows – the included restaurants are just as beautifully decorated and often use the same kitchen as the speciality dining rooms! To keep your bar bill down, check out this post to help you save money on drinks onboard.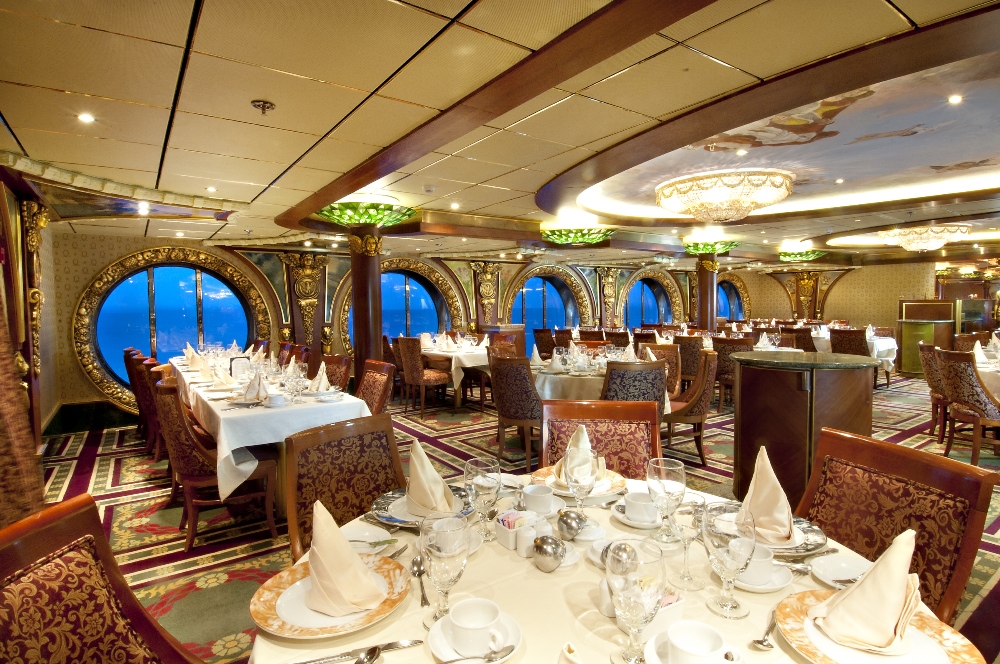 Don't over-tip
Most cruises add gratuities for your cabin steward and dining staff onto the price of your cruise which you pay before you board. And if you look at your bar bills, you'll usually find you're paying an extra 15%-18% on top of the basic price for the bar staffs' tips, too. So, don't feel the need to slip anyone extra cash – you've already paid your share!
Spend your money onshore
If you're determined to eat at fancy restaurants, enjoy luxury spa treatments and indulge in retail therapy, save all that for when you're onshore. You'll get much better value for money and save yourself a small fortune by spending in the local establishments at each port of call instead of on the ship.