Cruise Myths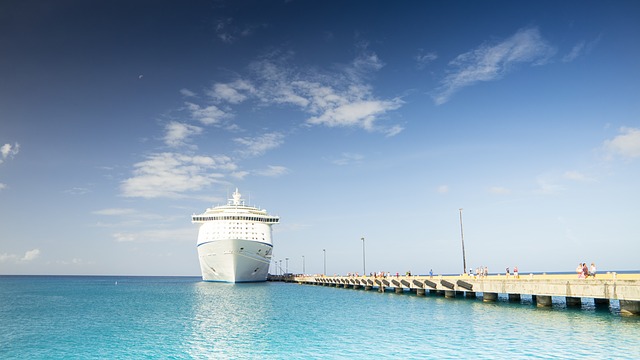 Top 5 Cruise Myths
Debunking the top 5 cruise myths people believe about cruising holidays that are simply not true.
Cruises are dangerous
Much like flying, cruising is often perceived to be risky. The reality is that cruise ships are really very safe and, with more than 11 million people cruising every year, the crime rate is very low. In addition, there are some preventative steps that you can take in order to ensure a safe vacation on board.
Cruise ships are only booked by party people or retired oldies
If you are trying to find a cruise that attracts people of your age group, there is an easy way of doing this.  Longer, more expensive cruises usually have older passengers while the short, cheap trips attract younger passengers.  In addition, you can research the particular cruise that interests you in order to find out what it has to offer and whether these provisions suit you. 
Most of the big names are geared up for a variety of generations so they will offer a little something for everyone on board.  Sure, you might find a few wilder passengers looking for a non-stop party but there are also passengers who abstain from drinking altogether.  Passengers of various races, cultures and ages embark on cruise vacations and, while they may be very different, they all want to have a good time.  This does not always mean partying up a storm and many passengers are quite calm and relaxed.
Dining times and seating arrangements are set
While there are still many cruise ships that take the traditional approach to seating and meal times, there are those who do not. A growing trend in the cruise ship industry is the option for passengers to enjoy open seating. This is particularly great if you make a new friend or two and you would like to dine together once or twice during your trip. The cruise ships of today also offer alternative restaurants on board which give passengers the option of a different venue, menu and even more freedom regarding who they want to dine with and when they want to eat.
Seasickness is inevitable
As cruise myths go, probably the most feared aspect of cruising is seasickness. However, unlike small boats, the large size of cruise ships translates into a reduced "rocking" motion and seasickness is extremely rare. Of course, as a precaution, passengers are encouraged to take along some seasickness medication just in case. In the event that this slips your mind, the ship will always have such medication on board and they are usually free. A great natural alternative is ginger for those who prefer not to take any actual medication.
Cruising is boring
Quite a large number of non-cruisers fear that they will get bored on a cruise. However, these ships are fully equipped to keep all of their passengers happy and boredom will certainly not be a factor. Each passenger chooses just how active, or inactive, they want to be and which activities they want to participate in.
Cruise ships offer everything from high-tech work gyms to deck chairs for the ultimate in relaxation. Passengers can learn some computer skills, a foreign language, take dance classes or even learn to play bridge and master other skills while on board. You can indulge in Vegas-inspired entertainment, a quiet night listening to a classic pianist play or anything in between. Many cruise ships also spend an entire day at each port so passengers are free to explore numerous locations all during a single trip!