Brisbane
Cruises from Brisbane, Queensland
Brisbane is the Capital of Queensland; and it is also one of the main Cruise Ship departure ports on the east coast of Australia. As such, cruises from Brisbane are the most popular departure terminal for the hundreds of thousands of people who choose to cruise to The Great Barrier Reef every year.  It is also a great place to start your South Pacific cruises from Brisbane to the tropical islands of New Caledonia and Vanuatu or to New Zealand. Of course, it is also possible to cruise to all these destinations from Sydney; but Brisbane is a great choice if you have less time, as it is one day's sailing closer to the islands. You can go for as little as 7 nights; or stretch your Pacific exploration to 12 nights and visit more islands.  There are also a few 2 or 3 night Short Break Queensland cruises available from here.
Brisbane is also a popular International Tourist destination, and the 3rd most visited city in the country with plenty of sightseeing options both before and after your cruise.  The cruise ship terminal is just 6km from the CBD, and there is long-term parking available for those who choose to arrive by car. You can book a cruise ship from Brisbane online with great deals to the Great Barrier Reef; South Pacific Cruise, or cruise to New Zealand and around the world.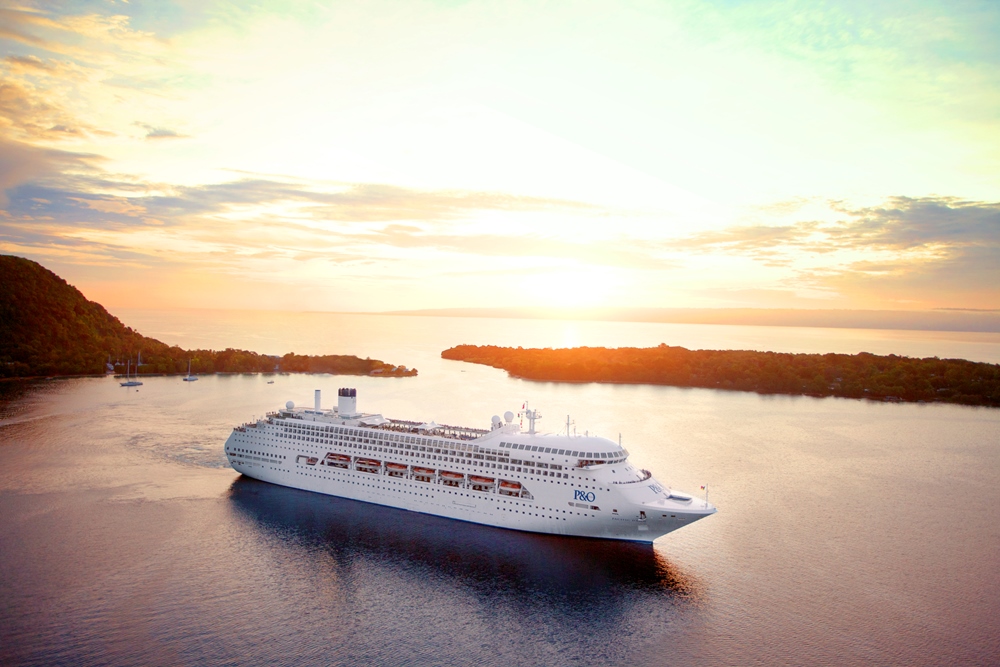 Cruise the Great Barrier Reef
The biggest draw-card is, however, Brisbane's proximity to the marvellous Great Barrier Reef, the largest Coral Reef system in the world, which stretches for almost 1250 miles along the Queensland coast.  Depending upon which itinerary you choose, you could have the option of visiting up to three ports of call along the East Coast, (Airlie Beach, Yorkey's Knob and Port Douglas) all of which are starting points for your adventure to the incredible underwater spectacle that is the Great Barrier Reef.  You can choose from all manner of activities once you reach the marine platforms close to the reef, from glass-bottom boat trips to diving and snorkelling.  It is also possible to visit Daintree Tropical Rainforest near Cairns from Port Douglas.
Cruising further afield from Brisbane
Brisbane is also a popular departure port for several cruises to New Zealand, where you will have the opportunity to visit the beautiful Bay of Islands, Auckland and Wellington on the North Shore and then South to Dunedin and the awe-inspiring landscape of Milford Sound in Fiordland National Park. From Tauranga in the Bay of Plenty you can also visit to the hot water geysers of Rotorua.
Another very interesting cruise that you could start in Brisbane is a grand trip around the Top End of the Continent, visiting Darwin and Bali before disembarking in Fremantle. If you fancy a really epic cruise; then you could join Dawn Princess on part of her around-the-world itinerary. This calls at Brisbane before cruising slowly North visiting the wonderfully exotic destinations of Singapore, Mumbai, Dubai and Istanbul.