Adelaide
Cruises from Adelaide, South Australia
Adelaide has been named by various agencies at various times one of the most livable cities not just in Australia but around the world. Apart from clean streets, wide boulevards, well-placed museums and within-reach bush land that hint at deliberate urban planning, bustling culture and vibrant arts scene are Adelaide's strong suits. This South Australian capital is also the gateway to Australia's wine country, the Barossa Valley. Paired with multi-ethnic cooking that ranges from Asian to European and every conceivable gastronomic concoction in between, Adelaide cuisine easily rivals that of other Australian livable cities, even outranking them in the number of restaurants per capita.
Southern Getaway Cruises
As a cruise destination, Adelaide's port is strategically located to serve the southern coast of Australia and the island of Tasmania.
Typical cruises from Adelaide lasts between 7 to 12 days and makes its first stop on Kangaroo Island for close-up encounters not only with pouched marsupials but also with furry koalas snuggled in eucalyptus branches and sea lions basking in white sand beaches. Cruises from Adelaide then call on Melbourne, the world's most livable city since 2012, for a chance to indulge in retail therapy and, if you time your cruise right, even catch a major sporting event.
You can also cruise Adelaide to Tasmania on this itinerary, with the ship calling on either Hobart or Burnie or in longer cruises, both.  Tasmania is remarkable for its nature conservation efforts, so a call on either port allows you to join inland expeditions to see penguins feeding their young or platypus swimming in the glades. Hobart, in particular, is noteworthy for its food, arts and scenery.
Shorter, week-long cruises from Adelaide head west after Kangaroo Island for a stop at Esperance and Fremantle. The former is notable for its white-sand coastline, turquoise waters and Pink Lake, all voted the best in the country, while the latter, as the bustling seaport for Perth, serves a lesson in history with its 19th century heritage architecture.
Cruises to New Zealand and Asia
Cruises from Adelaide twice that long lead you to "Middle Earth." The cruise ship in Adelaide would set sail to the Fiordland after leaving Melbourne, where you have a chance to retrace the Rivendell journey of the "Fellowship of the Ring" in Te Anau.
Then it's on to "Wellywood," known to all Kiwis as Wellington, where most of the scenes of the "Lord of The Ring" trilogy were filmed. A stop at Tauranga means a jaunt to Hobbiton, otherwise indicated on the human map as Matamata, less than two hour's drive to and from. Auckland will complete your Middle Earth voyage as it tantalizes with a burst of its geologic features – lakes, lagoons, cones, depressions, hardened lava fields – borne out of its volcanic past.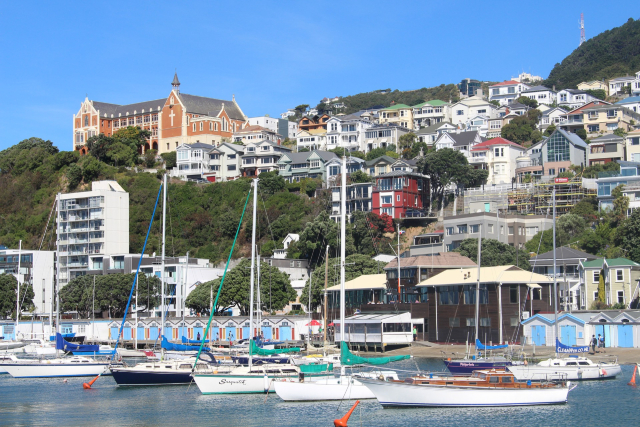 If vacation time and vacation funds allow, you can skip Middle Earth and instead embark on a "Livable Cities" cruise as the regal Queen Mary 2 makes stops at Melbourne, Sydney and Brisbane. The 24-day cruise from Adelaide would then leave the Land Down Under and make a northbound journey to the land of hairy apes and giant flowers in Kota Kinabalu, stop for tea at the "melting port" of East and West in Shanghai, and finally arrive at the "Fragrant Harbor" of Hong Kong for a chance to shop until you drop or simply sip more tea.
Murray River Cruises
For those wanting something different, nearby you can take a Murray River Cruise on a working Paddle Ship, cruising the Murray River and Barossa Valley.