Southampton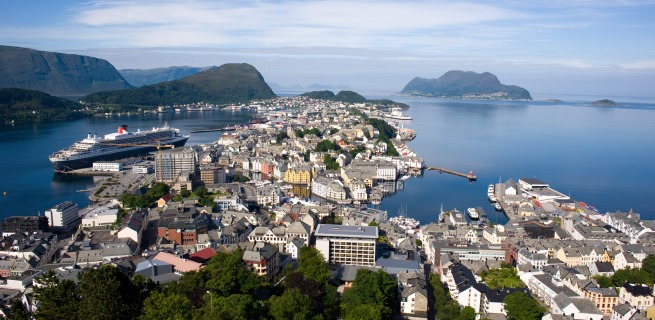 Cruises from Southampton, UK
Historically, Southampton has had plenty under its belt. After the Norman conquest of England in 1066, it became the major gateway between Winchester, then capital of England, and Normandy, the home country of William the Conqueror across the English Channel. History, again, was to be made in 1620 when Pilgrim separatists departed Southampton aboard the Mayflower to journey across the Atlantic and into a new colony. More than 200 years later, the first luxury passenger steamship bound for New York – which later would pave the ground for the maiden and only voyage of the Titanic – kicked off from Southampton, starting a tradition of transatlantic crossings for pleasure. Since then, cruises from Southampton UK have become heavily trafficked and the port itself recognized as the second busiest after Copenhagen.
Cruises Departing from Southampton to Northern Europe
Cruises in this region can be categorized as Baltic cruises from Southampton, dedicated cruises to Scandinavia, exclusive cruises to Iceland, geysers and glaciers cruises to Greenland and Iceland, two-day jaunts across the English Channel, and a medley of any of the above itineraries.
Classic Baltic Sea cruises traverse the North Sea, pass through the Jutland's, and sail the Baltic Sea, calling on major cruise ports in Oslo, Copenhagen, Helsinki, Stockholm, Tallinn and St. Petersburg, and sometimes stopping in smaller cruise ports along southern Scandinavia and the Baltic coast.
Southampton to Southampton cruises explore the fjords of Norway, making regular stops at popular destinations like Stavanger, Alesund, Tromso and North Cape before heading back down to Southampton.
On month-long voyages, cruise ships from Southampton sail the entire British Isles, the fjords of Norway, the geysers and glaciers of Iceland and Greenland, and arrive at New York after a short stop at ancient Viking settlements in Newfoundland and Labrador.
Mediterranean Cruises from Southampton
Cruises from Southampton bound for the Mediterranean can generally be classified as Iberian only, Canaries only, Mediterranean only, a combination of Mediterranean and Iberian, or Mediterranean and Adriatic.
Iberian cruises and mixed Mediterranean cruises with emphasis on Spain and Portugal typically include calls on Lisbon, Cadiz and Gibraltar, whereas Mediterranean medley cruises include Valencia, Cartagena, Ibiza, Barcelona, Monte Carlo, Venice and Rome. A jaunt to the Adriatic Sea means stops on the Croatian island of Korcula and coastal city Dubrovnik via the Sicilian island of Messina.
Transatlantic Cruises Departing Southampton
Following the tradition of mid-19th century Atlantic crossings, Southampton cruises can be easily classified as west-bound transatlantic and roundtrip transatlantic. These cruises are never shorter than a week, and often straightforward voyages to New York, with occasional stops at Halifax in Nova Scotia and Boston in Massachusetts. If you want to relive history and all the luxurious trappings that go with it, a transatlantic cruise aboard Queen Mary 2 is a voyage of a lifetime.