London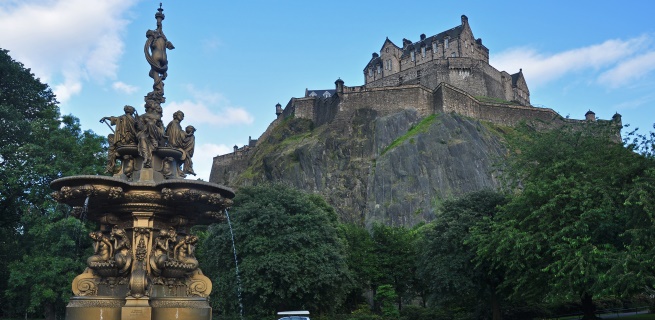 Cruises from London, England
As the capital city of once the largest empire in history, London raises a lot of lofty expectations. As a leading global city today – with implications that its economic, political and cultural attributes shape and influence the rest of the world – London does not disappoint. London's global city status can be traced back to that time when it was the seat of an empire whose strength as a maritime power dominated world trade. Today, that seafaring tradition continues, albeit on a more leisurely note, in the form of cruises from London.
Pan-European Cruises
London is centrally located to make week-long voyages to Scandinavia, or longer voyages to the Mediterranean. A typical seven-night cruise ship in London holiday would take you to major European capitals Amsterdam and Oslo with the final stop at Copenhagen.
London cruises lasting 12 nights would bring you in the other direction, around the Iberian Peninsula and into eastern Mediterranean as far as another ancient empire, Rome. On this cruise from London, you get to sample Bordeaux from the French region of the same name; enjoy the less frenetic capital city of Portugal, Lisbon; cruise across the Straits of Gibraltar, and sail on to the beaches of Cartagena and the tapas of Barcelona. Before disembarking in Rome (and perhaps pay the Pope a visit on your post-cruise jaunt), you get to roll a dice in Monte Carlo and gape at the Old Masters in the well-endowed museums of Florence.
Should you be inclined to step back in time, a castles-and-kilts themed cruise from London lasting seven nights is a fitting adventure. In this cruise, you get the chance to examine the crumbling wall of Hadrian in Newcastle; climb up the Scottish fortress at Edinburgh Castle; and cruise to the 1,000 year-old coastal settlement in Stavanger, Norway, before finally calling on Dublin, the ancient seat of the Norman kings in Ireland.
Transatlantic Cruises
Long before the era of grand ocean liners, the Vikings succeeded in crossing the Atlantic on long-ships, preceding the English steamships or ocean liners by 1,000 years. You can retrace their journey on a Norse-themed voyage which departs London for Boston on a 14-night cruise.
The first stop calls on Edinburgh in Scotland, with the next stop at the first Viking permanent settlement in Iceland we know today as Reykjavik. Then it's on to the coasts of Newfoundland and Nova Scotia in Canada where the Vikings made their presence in the Americas 500 years before Columbus. The final leg of the cruise from London makes a stop at Maine in Bar Harbor before arriving at the Puritan-founded settlement in Boston, Massachusetts.