Amsterdam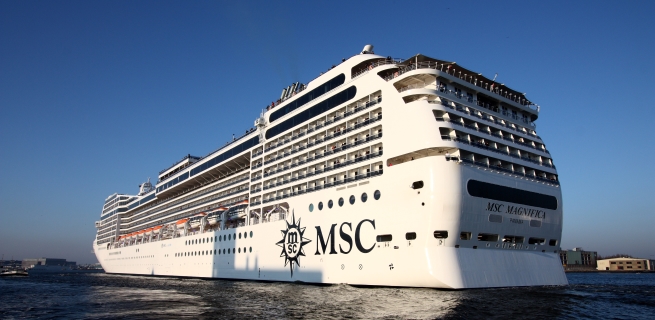 Cruises from Amsterdam
Amsterdam cruises, departing from the Dutch city on the northern coastline of Europe, are perfectly positioned to travel to the Arctic, Scandinavia, Russia and Europe.  Take a few days to explore the quirkiness of Amsterdam; visit the Anne Frank House, stroll through the infamous Red Light District and take a day trip to see a quintessential Dutch windmill, not to mention a pedal boat along the canals.  Once you've had your fill of fine cheeses, prepare to board your state of the art cruise ship and let the relaxation sweep over you.
Scandinavia and Russia Cruise
Take a round-trip from Amsterdam starting in the North Sea and making your first stop at Rostock, near to Berlin in Germany.  Though Berlin is some way inland, it can be accessed easily form Warnow River.  Alive with old world and modern history, the once divided city is now an eclectic hub of culture, art and music.  Continue on your Amsterdam cruise in the waters of the Baltic Sea to the Swedish capital Stockholm.
Spend two full days in St. Petersburg, the former Imperial Capital of Russia and the mid-way point of your Amsterdam to St. Petersburg cruise.  The city is bursting with architectural highlights, public squares and museums, galleries, statues and grand palaces.  The city has seen revolutions and World Wars, playing a significant role in the shaping of modern Europe.  The Estonian city of Tallinn retains much of its twelfth century charm.  Take an excursion to wander through the Old World streets, touring Toompea Castle and the architectural wonder of the Russian Orthodox Cathedral.  Make a final stop at Denmark's capital, Copenhagen before enjoying a full day at sea as you return to disembark at Amsterdam.
Arctic Cruises from Amsterdam
Set off across the North Sea northwards to Norway on a Fjord Cruise, stopping first at the former Viking stronghold of Bergen.  Your entire cruise will be lined with deep Fjords, towering cliffs, mountain vistas and majestic glaciers.  Picturesque towns in the idyllic Norwegian style line the coastline.  A highlight of your cruise is sure to be Molde, the "city of roses".  Or will it be the fairy-tale character of Alesund?  Breheimen National Park is home to some spectacular glaciers and the Feigumfossen Waterfall.  Explore the Viking castles and flower filled parks of Oslo before returning to disembark at Amsterdam.
An Arctic Circle Cruise will take in some highlights mentioned already, but going further northwards to cross into the Arctic Circle at 66 degrees north latitude. Now you have entered the Land of the Midnight Sun, where the sun during the summer months never dips below the horizon. This voyage will encompass several individual scenic cruising days, taking in massive glaciers and deep blue oceans, never far from an imposing Fjord on the coastline. Experience the Arctic tundra climate at Honningsvag, an old mining town, and look out for reindeer grazing on the tundra. Again, your Amsterdam cruise will return to its city of origin for disembarkation.