Europe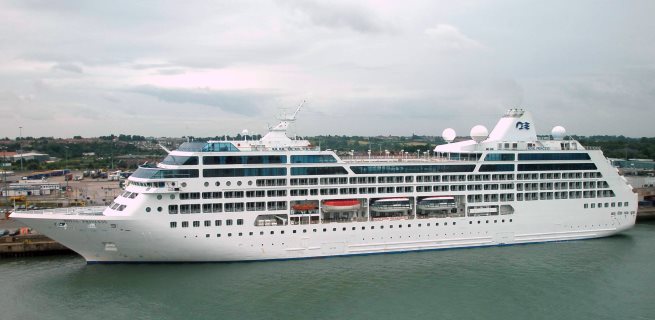 Cruises in Europe
Thousands of tourists visit Europe from all over the world every year.  Many of them will rush around from city to city wasting precious hours in rail stations and air terminals; but those in the know will choose a Cruise!  Europe is a top cruise ship destination and is ideally suited to this type of travel. Most of the cruise destinations are within one nights' sailing time, meaning that passengers wake up to a new port and a new experience each day. This maximises the amount they get to see while giving them the peace of mind that all their travel arrangements are taken care of.  All the major cruise lines operate European cruises departing from ports in Europe; so you are bound to be able to find the perfect option to suit your pocket and your interests.
European cruising from the UK
The UK ports of Harwich and Southampton serve as the departure ports for European cruises. These range from Short Break 2 – 4 night trips to neighbouring France and Belgium; to longer trips around the UK and Ireland, Mediterranean cruises and cruises to the Baltic and Norway.
European cruise ships in the Mediterranean
The most popular cruises in Europe remain those which visit all the interesting destinations in and around the Mediterranean and Aegean Sea. There are as many options for cruising in Europe and the Greek Islands, as there are passengers ready to jump aboard!  On these Europe cruises you can be sure to find something for everyone in the family, from being educated and amazed by the wealth of Art and Culture to be seen in places like Rome and Florence, to re-living ancient history at Pompeii, Kusadasi, Athens and Delos. 
Those who are left cold by Art and History, should choose a European cruise sailing to fabulous Nice and Cannes. Here you will have the opportunity to rub shoulders with the rich and famous or visit the Film Festival.  If sun, beach and partying are more up your street; you could make sure your Europe cruise ship calls at Majorca in Spain or Mykonos in Greece.  The choices are endless and there is definitely a European cruising destination for everyone.  If you want to celebrate a romantic occasion during your European cruise make sure it visits Venice; probably the most romantic city in Europe.
European cruises to Northern Europe
It is also possible to choose a Northern European cruise itinerary, calling on the Baltic cities of Copenhagen, Stockholm and Helsinki; before arriving in St Petersburg, Russia.  With an incredible history and wealth of art and architecture, St Petersburg is an amazing city to visit; but be sure you join a guided tour. The locals speak very little English and street signs are illegible if you don't understand Russian!  Your other choice of a Northern European Cruise is a visit to the breathtakingly beautiful Norwegian Fjords. You can join cruises to both these destinations from the UK ports of Dover, Southampton and Harwich; or from Amsterdam in Holland.