Hong Kong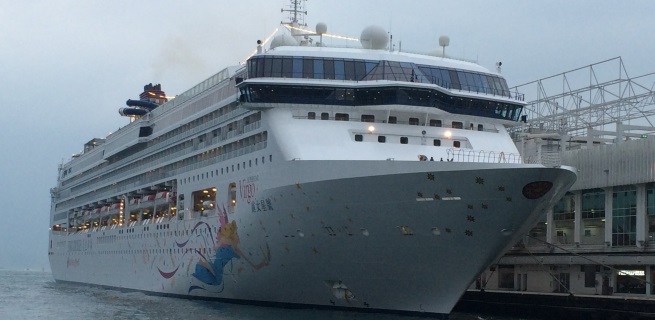 Cruises from Hong Kong to Singapore & Japan
Hong Kong is located at the heart of Asia, making it a perfect place to start a cruise. A place where east meets west, the fusion of cultures is visible in all of Hong Kong, thus a welcoming sight to tourists from all over the world. The Victoria Harbour offers a breath-taking view of the skyline to pre-cruisers that board the many cruise ships that start their journey here. Because cruises from Hong Kong are on some of the world's best cruise ships, terminal facilities and booking are also world-class.
There are many Hong Kong cruises options available whether you want to tour North, East or Southeast Asia when you board a cruise ship from Hong Kong.  Popular places to visit are South Korea, Tokyo, Osaka, Shanghai and Xiamen in the East; Vietnam, Bangkok and Singapore in the South East region. Unlike western countries where only English is spoken, Asian countries have their own language and culture so, when planning your Hong Kong cruise, choose an itinerary that covers most cities and countries to have a taste of what true Asia is like. Best time to travel to these destinations is from early autumn to early spring to avoid humidity, especially in Southeast Asia.
Cruises from Hong Kong to Singapore
Asia has everything for everyone from exotic food, animals and temples that is easy to reach from Hong Kong that is why it is practical and convenient to start to cruise from Hong Kong to Singapore. Visit the elephants in Thailand, taste the famous noodles of Vietnam and temples in China. Luxury cruise ships to Southeast Asia offer various itineraries that visit ports in Vietnam, Cambodia, Thailand and Singapore. Another Hong Kong cruise option is to travel down to the Philippines, Malaysia and Indonesia before arriving at Singapore.
Cruises from Hong Kong to Japan
From Hong Kong, travel up to the North to cities of China, Taiwan, and Japan. Cruise from Hong Kong to Kagoshima, home of the Meiji Restoration in 1868 that brought the Emperor back to power, defeating the shogun. You can also include South Korea in your itinerary. A Hong Kong cruise from North to South is possible in almost a month long cruise from Hong Kong that will take you as north as Yokohama, Beijing to see Tiananmen Square and the Southern Palace, before taking a tour to the Great Wall of China. Afterwards you could cruise down to Vietnam and Singapore, passing by Vietnam and Thailand. Wherever and whenever you want, Hong Kong Cruises have amazing deals and packages that will suit your needs.