Asia
Cruises from Asia
Cruises from Asia are extremely popular and it is not difficult to see why; the region is just perfect for cruising!   You have a seascape of tropical islands popping up out of the azure ocean, surrounded by soft white sand and coral reefs. Everyone's image of a perfect paradise island. Add to this the fascinating and diverse cultures you will come across; as your Asian cruise ship carries you from one exciting destination to the next. You have the perfect recipe for a memorable Asian cruise adventure.
There are such a great number of departure ports and Asian destinations on offer for Asian cruises; that everyone will be able to find the perfect cruise for them – anything from a 3-4 night introduction to cruising, the popular 7 night round-trip cruises in the Andaman Sea and longer, more in-depth explorations of exotic Asia.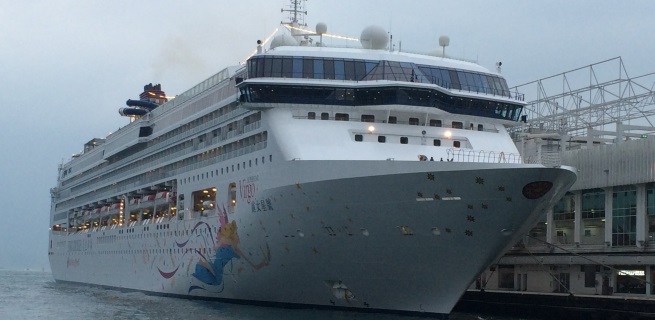 Most Popular Departure Ports in Asia
Hong Kong and Singapore probably have the greatest number of Asian cruise ships plying their harbours. Both of these cities are wonderful destinations to explore before or after your cruise. So make sure to give yourself some time there or book a cruise/tour combination. From these two ports you have a very large choice of short and long itineraries.  You could choose a short round-trip cruise from Singapore visiting ports in Malaysia and Thailand; or use Singapore as your gateway to some of the worlds' most exotic locations, including Hong Kong, Vietnam, Korea, China, Taiwan, Japan, Indonesia and Australia. 
Shanghai, further North on the coast of mainland China is perfectly positioned as a departure port for Asian cruises to the South Korean port of Cheju and Kobe and Kagoshima in Japan; as well as for longer cruises south to Singapore via Vietnam and Thailand.  Other cities in Asia where you can join an Asian cruise are Beijing (Tianjin), Bangkok and Tokyo (Yokohama).  You simply cannot visit Asia and leave without seeing some of the treasures of Beijing, including the Great Wall of China, The Forbidden City, and Tiananmen Square. Unfortunately not many cruises visit this fascinating Port. You may have to arrange a land-based tour from Shanghai (about 5 hours by fast train or a 1 hour flight). From Beijing you also have the possibility of joining a cruise to Alaska.